Club Competitions to 2018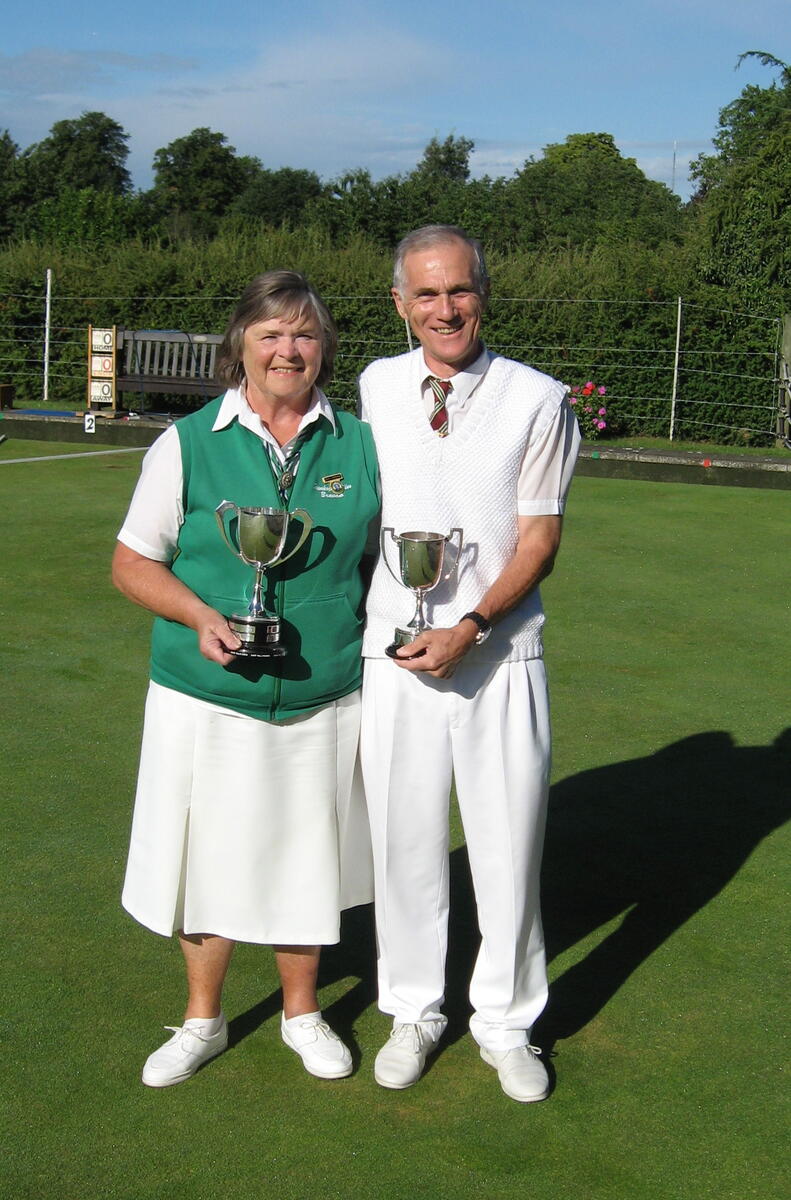 We had wonderful weather for our 2018 Finals Weekend on the 1st and 2nd September, enjoyed by players and spectators, many thanks to all the people who set out the rinks/Markers/Score Board Turners/ tea makers and food providers. Here are the results:
The Ladies Championship The Ladies Championship was again contested by Brenda wood and Denese Steele. Brenda triumphed once again!
The Men's Championship was contested by David Wood and Bill Simpson. After a close game David once more took the winner's cup.
Other Winners: Men's Handicap: won by Aerron Eales against Ian Collins; Anniversary Cup: won by Ray Payne against Peter Moffat; Mixed Singles: won by David Wood against Brenda Wood; Mixed Pairs: won by Denese Steele & Brian Barber against David Wood & Norma Gibbes; Upward Cup: won by Roland Cooper against Colin Crisp; Ladies' 100 Up: won by Brenda Wood against Denese Steele; Men's 100 Up: won by Bill Simpson against Aerron Eales; Men's Pairs: won by Aerron Eales and David Whalley against Peter Moffat and Paul Sherer.